Hotel Fitness 5 Ways in Richmond, BC
Here are a few ways to shake up your exercise routine during your stay.
While one of the luxuries of travel is the way it pulls us out of our daily routine and invites us to discover new places and cultures, there's comfort in finding elements of familiarity while on the road. For many, working out while travelling provides stability and piece of mind. Recognizing that, we've crafted an exercise experience to bring the comforts of home (with a few surprising extras) to our visiting fitness enthusiasts. Here are a few ways to get moving at the hotel and in the great outdoors in Richmond, BC.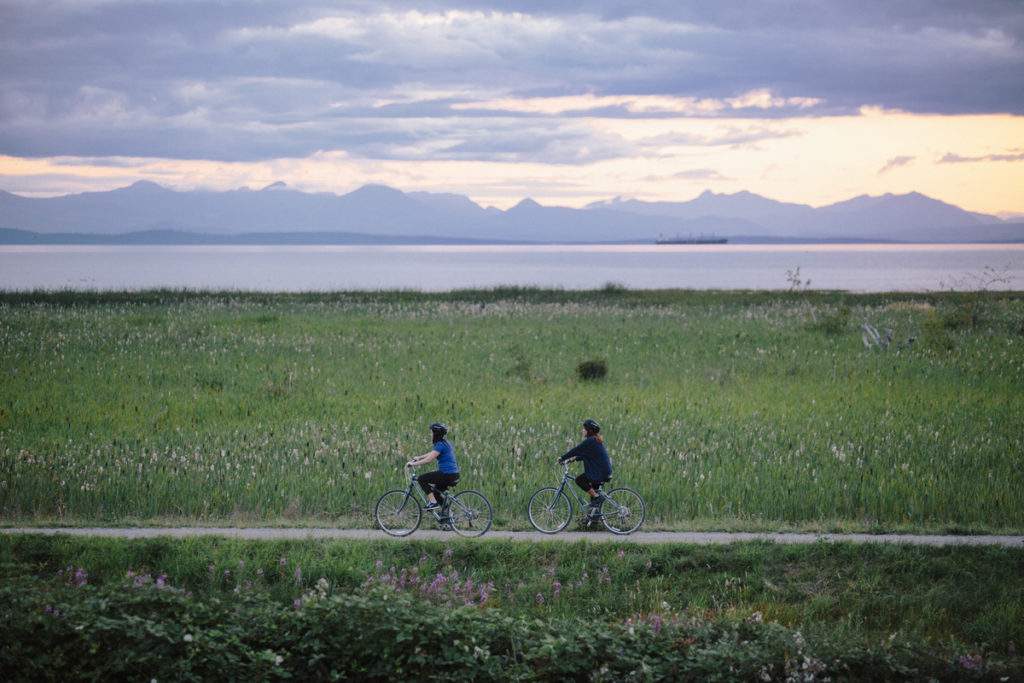 HIIT It, From the Room, or the Studio
High Intensity Interval Training (or HIIT) is a great way to build muscle, burn fat, and take in a healthy hit of mood-boosting serotonin. Whether you're in the mood to take your movement to a studio, or stick to the privacy of your guestroom, we've got both of your bases covered. Our 24-hour fitness centre is kitted out with Peloton indoor cycling, free-weights, and state-of-the-art cardio equipment to keep you motivated. If you're feeling like staying in, let us know in advance and we'll deliver a Peloton bike to your guestroom upon request. What's more, Versante is one of the first Canadian hotels to feature MIRROR workout technology, a near invisible home gym system that offers 5-60 minute classes in 50+ different genres and beginner to expert levels. A selection of live classes and on-demand workouts, including: HIIT, pilates, strength, yoga, recovery, and more are available for guests to enjoy.
Tip: Following your workout, soak in warm water to ease muscle soreness. Bring your swimsuit to the studio and make a stop by the jacuzzi on the pool deck on your way out, or take full advantage of the view-facing, freestanding soaker tub in your room post-workout.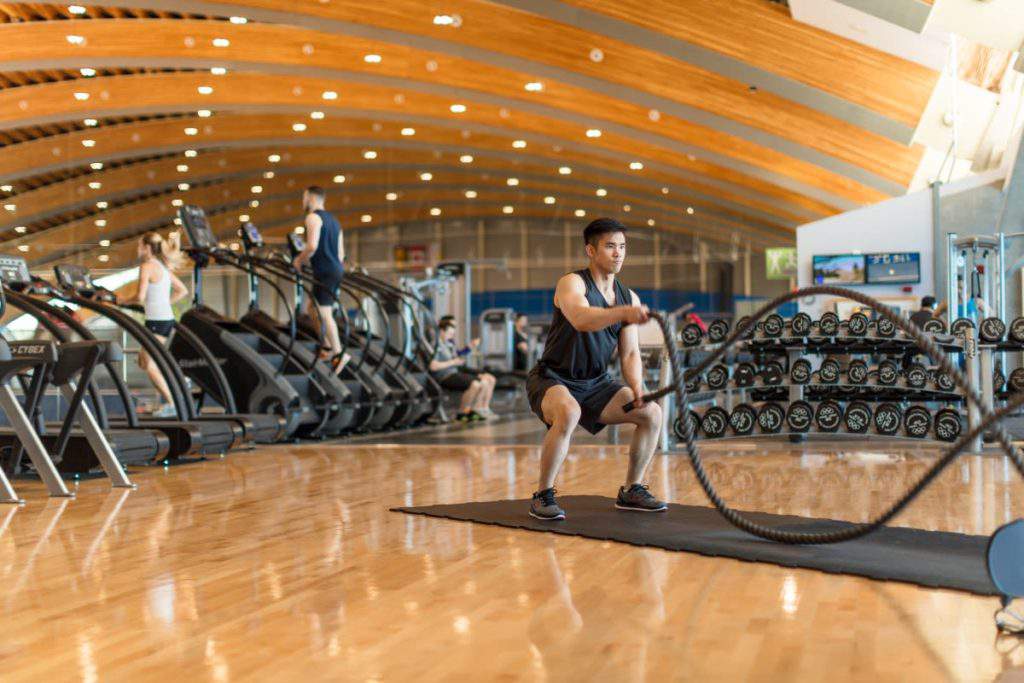 Train Like an Athlete
Prefer a change of scenery? Visit Richmond Olympic Oval, a 5-minute drive from the hotel. This indoor multi-sport venue is a haven for health fanatics, boasting functional training systems, specialized studios, an Olympic weightlifting area, and more. Bonus: you'll get to admire spectacular views of the Fraser River and Coastal Mountains while you work up a sweat.
Tip: Due to COVID-19, some of the Oval's amenities have been reduced. Be sure to arrive prepared with your mask, water bottle and towel, and note that showers and lockers are unavailable. For updated information on Oval Operations, visit the Oval's COVID-19 page.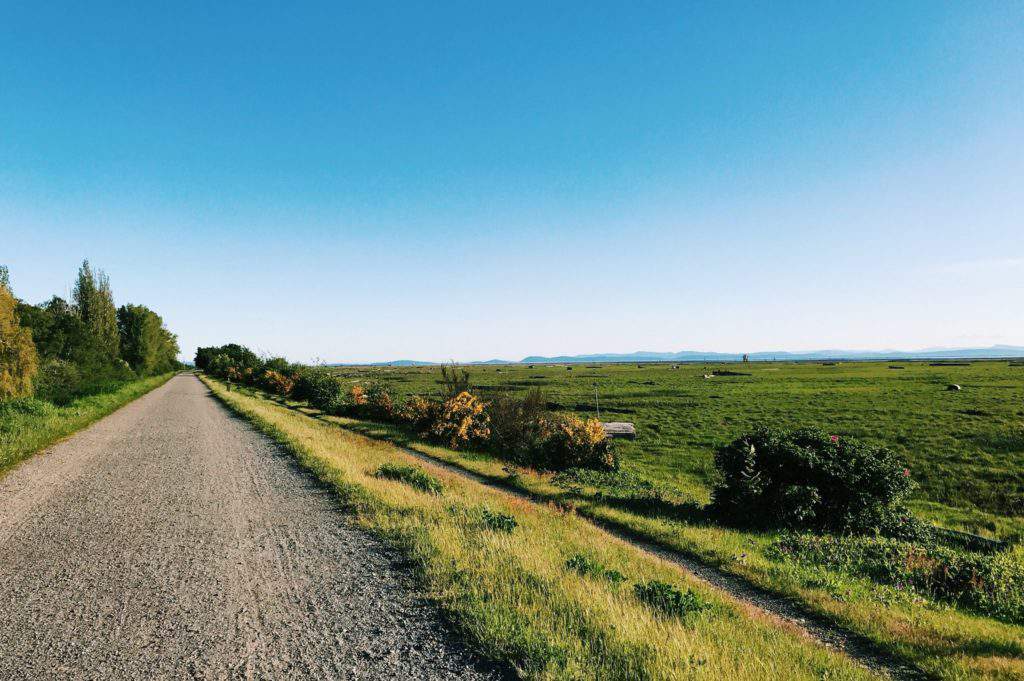 Take the Scenic Route
Combine your love of fitness and the outdoors with a trip to West Dyke Recreational Trail. A 10-minute drive from the hotel, this route is located adjacent to Sturgeon Bank. The trail's flat terrain and breathtaking panoramic views of the North Shore and Coastal Mountains make it one of Richmond's most popular trail systems.
Tip: For the most scenic and photo-worthy excursion possible, plan to be there for sunrise or sunset.
Stay Swimmingly in Shape
Swimming is an excellent way to stay in shape while minimizing impact on the joints and other parts of the body. Participating in water aerobics or swimming laps can build endurance, tone muscles, and increase cardiovascular health. Take a lap (or several) in our outdoor swimming pool, located on the rooftop just outside the fitness facility. Be sure to stop and admire the views of the surrounding Coastal Mountains in between laps.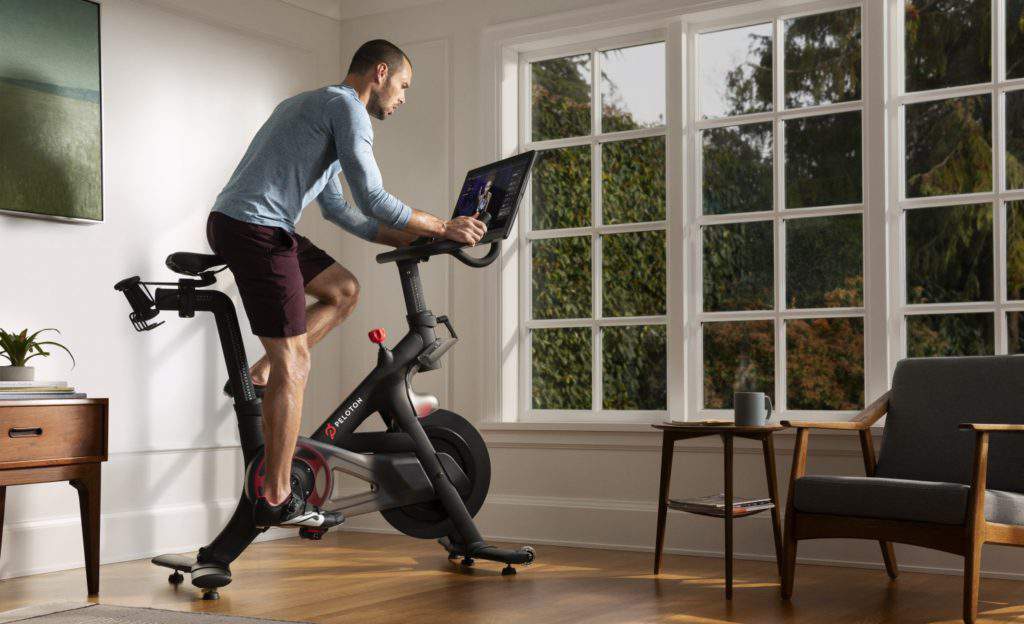 Cycling Done Your Way
Put the pedal to the metal, rain or shine. Cycling increases muscle strength and flexibility, gets the heart rate climbing quickly, and releases positive endorphins. When the weather conditions in Richmond are not ideal, our Peloton bikes provide an indoor cycling alternative that guarantees you'll stay dry from the elements, but drenched in sweat. Peloton bikes provide a variety of inspiring classes to choose from, ranging in music styles, class lengths, and difficulty. To get outside and explore Richmond by bike, take advantage of our complimentary bike rental program. For a more leisurely experience, hotel guests have the option to upgrade to e-bikes, for an additional charge.
Tip: For those looking to make an afternoon trip out of it, General Manager, David Currell recommends heading for the Arbutus Greenway, just 35-minutes away via the Canada Lane Bikeway. The Arbutus Greenway is a vibrant, beautiful 9km stretch that allows people to walk, bike, and roll their way from the Fraser River to False Creek while taking in the city's urban and natural surroundings along the way.