Your Guide to the Ultimate Pet-friendly (dogs and cats) Vacation in Richmond, BC
Explore like a local with your four-legged BFF in tow
At Versante Hotel, all members of the family are welcome. As a pet-friendly hotel in Richmond, BC, we'll provide all of the comforts of home (plus a few surprising extras) to make your furry friends feel like VIP guests. Planning on bringing your pup along on your next getaway to Richmond, BC? Here's a list of our favourite dog-friendly attractions and off-leash parks to explore during your stay.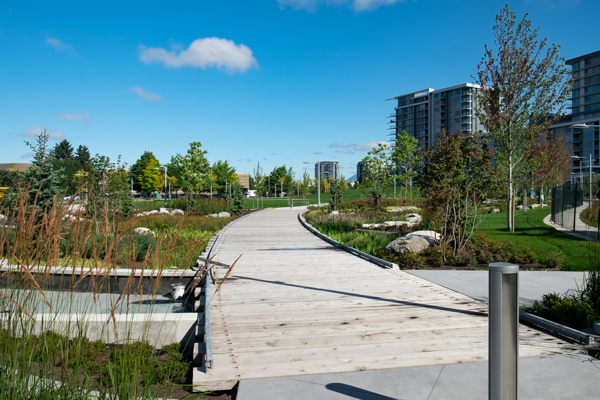 Walk This Way
Time to stretch your legs after a long car (or plane) ride? Add these neighbourhood dog parks in Richmond, BC to your itinerary.
A focal point of the emerging Capstan Village area in Richmond's City Centre, Aberdeen Neighbourhood Park is an urban oasis bordered by many trees, shrubs, and flowers. A 12-minute walk from the hotel, Aberdeen Neighbourhood Park is also an active and vibrant urban square and gathering space for public gatherings, community events and arts & cultural activities. Park features include a large urban plaza, water features, a pedestrian boardwalk over a rain garden, a fenced off-leash dog park, seating, picnic tables and pathways throughout the park. Find the park on Google Maps here.
For adventures without limits, visit South Dyke Doggie Park, a 6.81 acre off-leash waterfront park located on the South Arm area of the Fraser River. This scenic pathway is a 15-minute drive from the hotel, offering an open gravel trail, whimsical public art installations and plenty of park benches to take a break and admire the surroundings. Find the trail here on Google Maps. 
An 8-minute walk from Versante Hotel is Ketcheson Park, a 1.6 acre urban park with landscape features reflecting the natural landscape of Richmond. Family-friendly features include tranquil reflecting pools and meandering streams, adult exercise equipment, a children's playground, a blueberry picking section, and an off-leash dog area. Find Ketcheson Park here on Google Maps.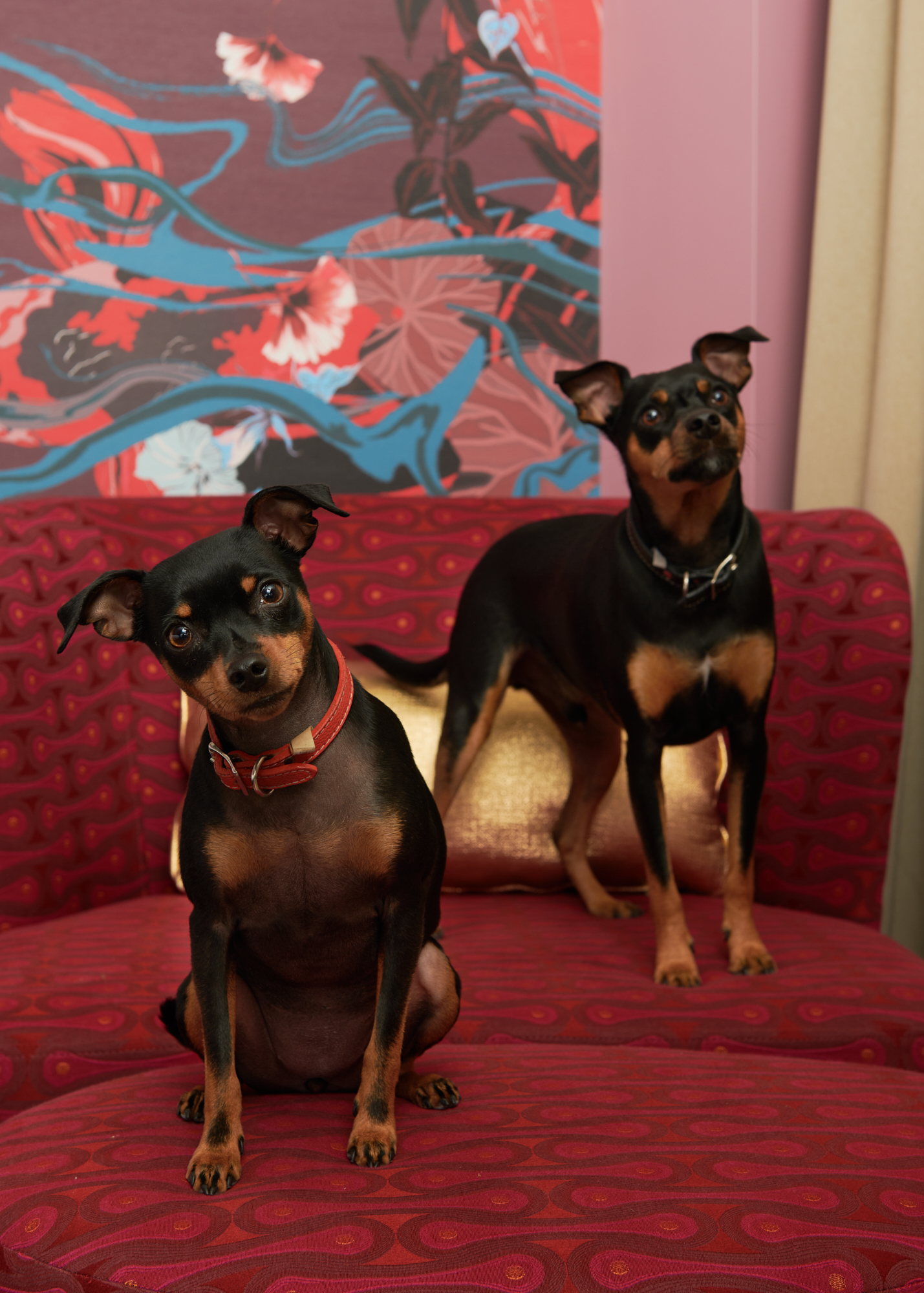 Garden City Community Park is a 23.76 acre park boasting numerous walking trails, scenic vantage points, picnicking areas, an arboretum, bike terrain park, children's play areas, and an off-leash dog area. The dedicated off-leash dog area is a fenced-in area off of Granville Avenue offering both wide open, active spaces, and smaller spaces that are defined by berms and planting. The off-leash area includes a variety of trees, benches, and logs. Garden City Community park is a 10-minute drive from Versante Hotel. Find it here on Google Maps.
In the mood to hit the beach? Visit McDonald Beach Park, is a 26.1 acre park located at the north end of Sea Island along the North Arm of the Fraser River. A 5-minute drive from Versante Hotel, McDonald Beach Park boasts an off-leash dog park, views along the Fraser River, long stretches of beach and plenty of areas to enjoy a picnic. Find it here on Google Maps.
Shop Local
Need to stock up on pet accessories during your travels? Browse a selection of toys, treats, gourmet foods, supplements, pet shampoo, and more at Pet Food 'N More, located in Garden City 10-minutes from Versante Hotel. Delivery and curbside pick-up available. 

Stay a While
After exploring the local sights, settle in for the night in your luxury guest room or suite, featuring dog dishes, gourmet treats, toys, and a plush dog bed to help your pup unwind. Allow as much or as little natural light in as you desire with View Smart custom window tinting in every room. Note: Versante Hotel charges a $25 pet fee per night and a maximum of $100 per stay.
Ready to book in for an experience that is doggone incredible? Visit our Offers page to browse current packages and rate specials. For the latest hotel announcements, giveaways, and exclusive offers, subscribe to our e-newsletter and be sure to follow along on Facebook, Instagram and Twitter.