Foodie Paradise Found: Places to Eat in Richmond, BC
Take your palate on a worldwide tasting tour through Richmond's dynamic culinary scene.
The city's vibrant Asian culture provides a myriad of options to savour Chinese, Japanese, Malaysian, Vietnamese and Korean cuisines. Whether you're searching for a fine dining experience or grab-and-go fare, as a guest of Versante Hotel you won't have far to travel. Read on for a taste of our favourite places to eat in Richmond, BC.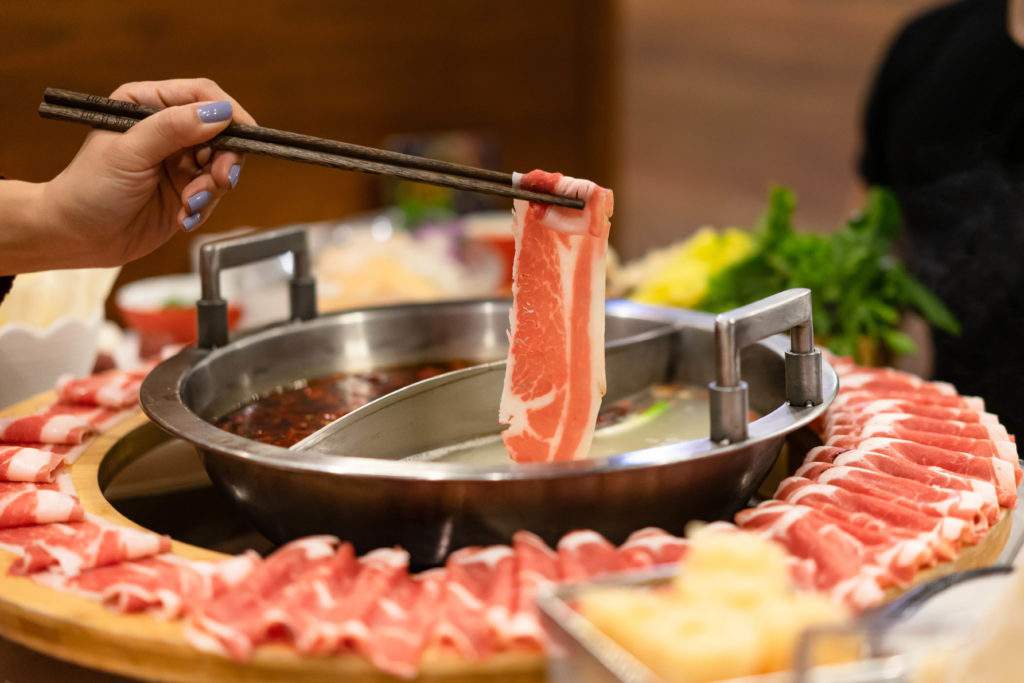 Hot Pot (courtesy of Tourism Vancouver)
Alexandra Road (aka: Food Street)
The highest concentration of restaurants in Richmond can be found on Alexandra Road (better known by locals as Food Street). On this three-block stretch, you can find almost every type of Asian cuisine imaginable, including ramen, hot pot, sushi and Korean barbeque. Food Street comes alive at night with locals flocking to drink and dine while neon storefronts illuminate the neighbourhood. This bustling district is just a 5-minute drive (or 15-minute walk) from the hotel.
Local tip: Bring cash, as many food stalls are cash-only. Check the restaurant's opening hours ahead of time, as some venues open at 5:00pm and may be closed on Tuesdays.
Start your Food Street crawl at Yuan's Garden Restaurant, where you can experience a selection of upmarket, authentic Chinese and Shanghainese dishes, like Peking duck, steamed pork buns, juicy soup dumplings, and Shanghai noodles. For the adventurous, the jellyfish appetizers, pigeon soup and braised eel might just hit the spot. Yuan's offers delivery through Uber Eats and Door-Dash for guests who wish to spend the afternoon or evening in.
Satisfy your craving for Japanese fare at Seto Japanese Restaurant, where a selection of raw and cooked items are served in a laid-back setting. Feast on reasonably-priced Japanese delicacies such as oysters, unagi, nigiri, ramen, and donburi. One of our top choices for lunch is the Seto Box, offering a spread of sushi, sashimi, teriyaki chicken, chilled noodles, tempura, miso soup, and sunomono for $20.
Local tip: Seto is closed from 2:15pm to 5:00pm and all day Tuesdays. 
Indulge your sweet tooth at Snowy Village, where hearty portions of bingsoo frozen desserts are served. This creamy, refreshing Korean delicacy consists of condensed milk, fresh fruit toppings, fruit syrup, and shaved ice. One of the most raved-about menu items is the Mango Bingsoo, topped with fresh mango, condensed milk, and a massive whipped cream swirl.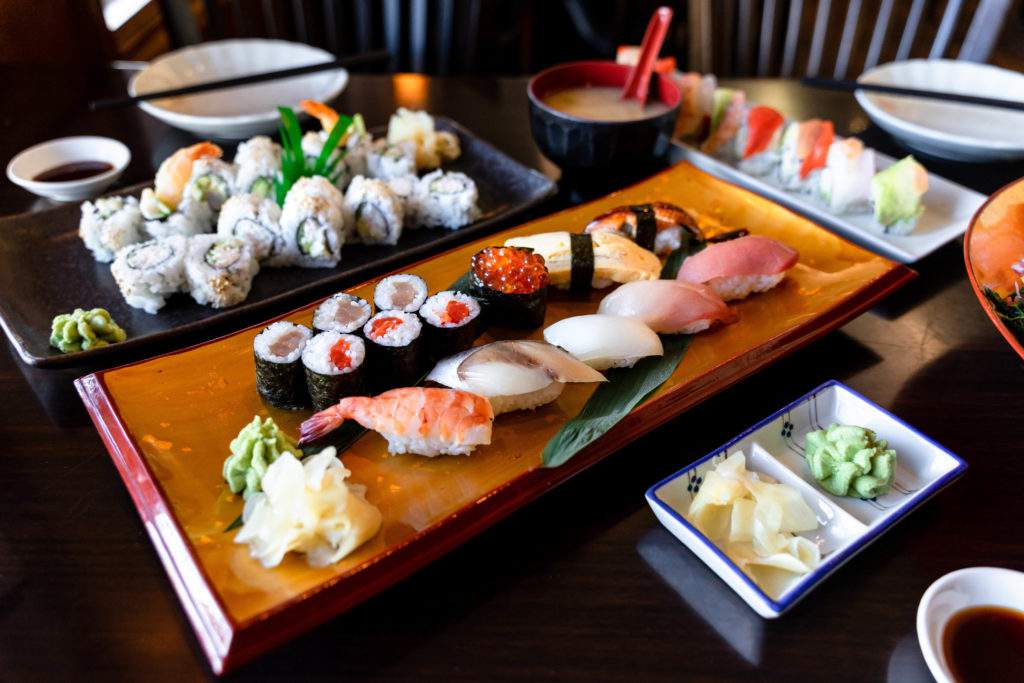 Assorted Sushi and Sashimi (courtesy of Tourism Richmond)
Dumpling Trail
Dumplings come in many scrumptious forms, all of which can be enjoyed on Tourism Richmond's Dumpling Trail. This self-directed tasting tour features 20 restaurants, and each boasts its own delicious take on this traditional Chinese dish. Bring a hearty appetite – and a group of friends – to sample the full range of dumplings on offer. Ready to start your adventure? Download the self-guided itinerary from Tourism Richmond's website, or book a guided 2.5-hour walking tour with Vancouver Food Tours.
While in Steveston
Start your day off on a decadent note at The Cannery Café in Steveston and enjoy sunny side-up-eggs with a waterfront view. Dine on the restaurant's expansive terrace to soak in the sunshine and order from a list of sweet and savoury menu items. Highlights include breakfast paella, "Chic'n'Waffle," and smoked salmon eggs benedict. Our favourite? The irresistibly creamy vegetarian mac 'n' cheese, served in a pull-apart sourdough bread bowl and topped with a fried egg. Upgrade your experience with the caramel brûlée latté, a tasty morning pick-me-up.
Dine at Steveston Seafood House for an elevated taste of the Pacific Northwest. In addition to a selection of sustainably-sourced BC seafood dishes, the restaurant features carnivorous options like rack of lamb, filet mignon and free-range duck. Pair your meal with a wine from the 'interesting reds' list, and end on a sweet note with the sharable sangria cake. Reservations are recommended, especially during peak summer months.
For a few more insider tips on exploring Steveston, read our recent blog post covering things to do in Richmond this summer.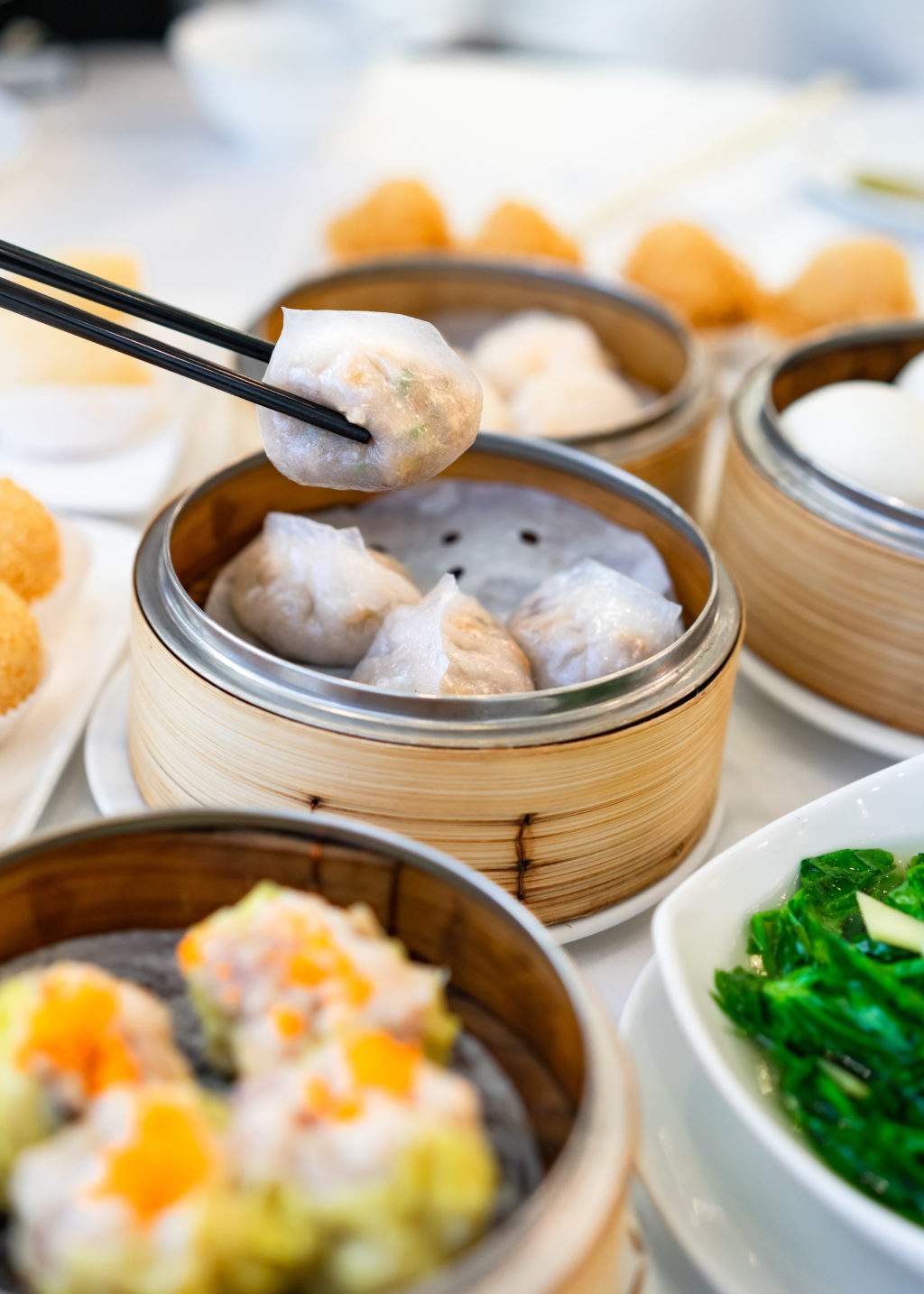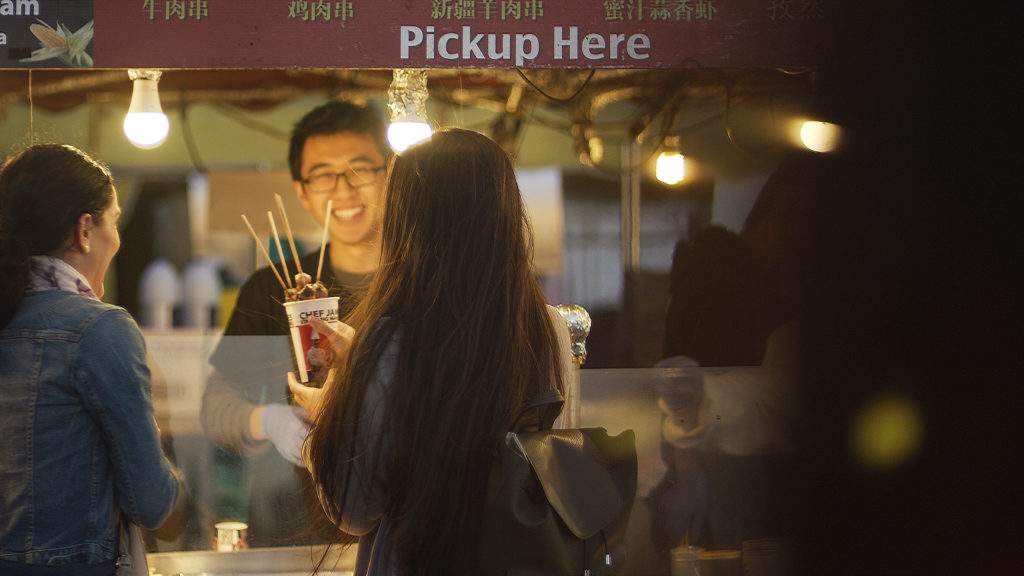 Richmond Night Market (courtesy of Tourism Richmond)
Richmond Night Market
Not sure what to have for dinner? Try a taste of everything at Richmond Night Market, North America's largest night market. Located just across the street from the hotel, the market offers 500+ international foods to choose from. Food stalls selling cheesy fried chicken steak, cheesecake-filled mochi, loaded pho fries, volcano ribs, and much more just might compel you to break your diet for a night. There's plenty to look at, too. The bustling market features a selection of games, local merchants, and life-sized animated dinosaur replicas.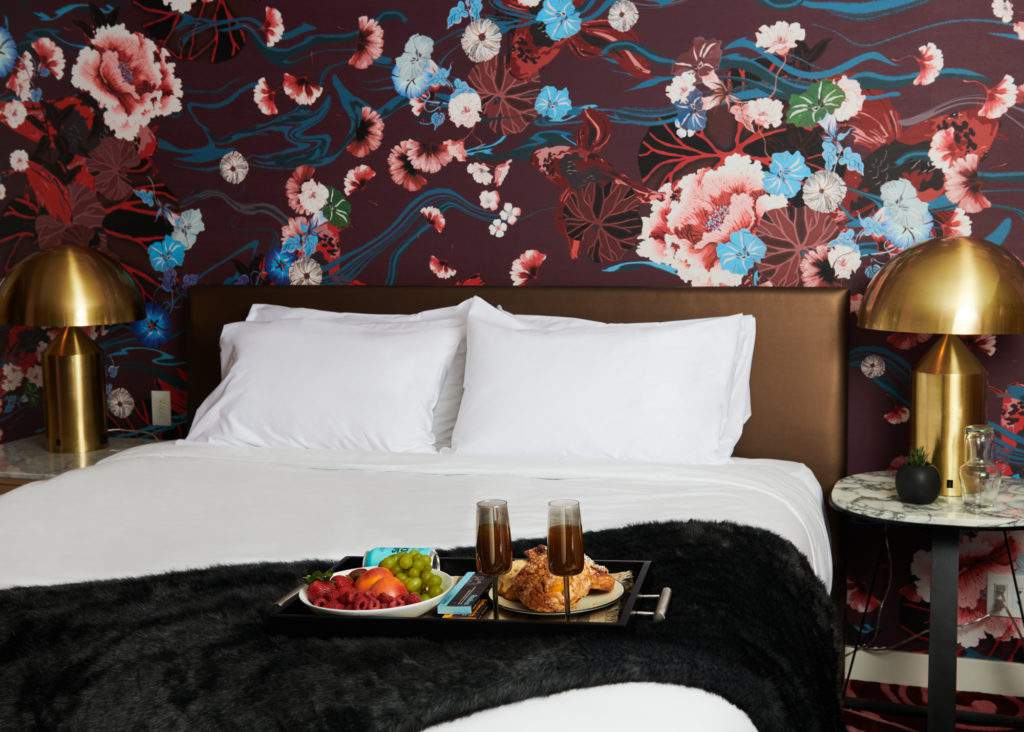 While there are many spots to explore nearby, Versante Hotel also boasts a number of world-class culinary experiences onsite. Savour refined Mediterranean cuisine at Bruno restaurant, clink your glasses with sweeping views at Alaïa lounge, or enjoy an intimate lunch or happy hour libation at Versante Bar. Hotel guests can also opt for 24-hour room service, featuring all the usual in-room favourites and a robust wine list. Stay tuned for more details on what's to come at the hotel's exuberant food & beverage outlets.
Versante Hotel opens July 26. Be the first to know about exclusive offers by signing up for our e-mail list and following us on Facebook and Instagram.