Save it for a Rainy Day: Places to Shop in Richmond, BC
Browse local boutiques, designer outlets and everything in between
Whether you're looking to update your wardrobe, spruce up your living space or bring home a souvenir of your stay in British Columbia, the shopping in Richmond, BC won't disappoint. Continue reading to explore some of the best boutiques and shopping centres near Versante Hotel curated by our team exclusively for our guests.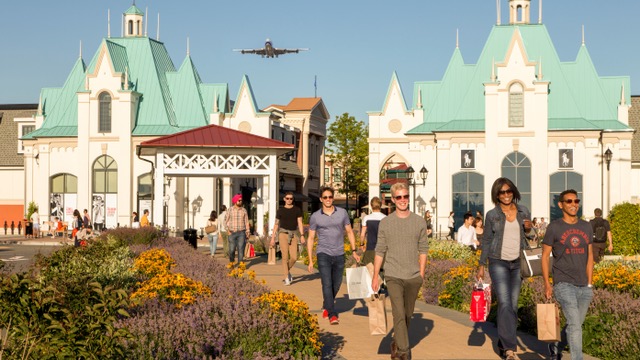 Eat, Save, Sleep, Repeat
Fans of designer labels will love shopping at McArthurGlen Designer Outlet. A 5-minute drive from Versante Hotel, McArthurGlen features over 80 name brands in sportswear, luxury accessories and more with discounts of up to 70 percent. The shopping centre's open-air European village design, large piazzas and 10 on-site restaurants will make you feel as though you're on an international shopping expedition.
Tip: to beat the crowds and store line-ups, arrive just before the outlets open. Visit the shopping centre website for updated hours.
Does this sound like your bag? Book our Retail Therapy package and we'll whisk you to McArthurGlen with a $50 gift certificate to kick off your shopping spree. We'll take care of the transportation, so you won't have to carry your purchases far.
Shop Seaside
Some of the best local treasures can be found at Steveston, BC's many family-owned boutiques. This historic seaside village is just a 10-minute drive from the hotel.
Discover one-of-a-kind handcrafted gifts and vintage treasures at Scout & Co Makers & Finders Collective. You're bound to find something special here, with goods from over 300 Canadian artisans.
Shop for home décor, clothing, wellness products, footwear and accessories at Monkey Tree. Find everything from rain boots to pottery at this dog-friendly lifestyle gift store.
For gifts and upscale household trinkets, visit Nikaido. Tea enthusiasts will love the robust selection of locally-made loose leaf teas this family boutique offers.
Browse an eclectic assortment of giftware, home decor and greenery at Prickly Pear. During the summer months, the outdoor shopping area bursts with hanging baskets and botanicals, while the inside carries ceramics, tableware and more. Beginning in November, the store transforms into a winter wonderland where you can stock up on ornaments and other holiday essentials.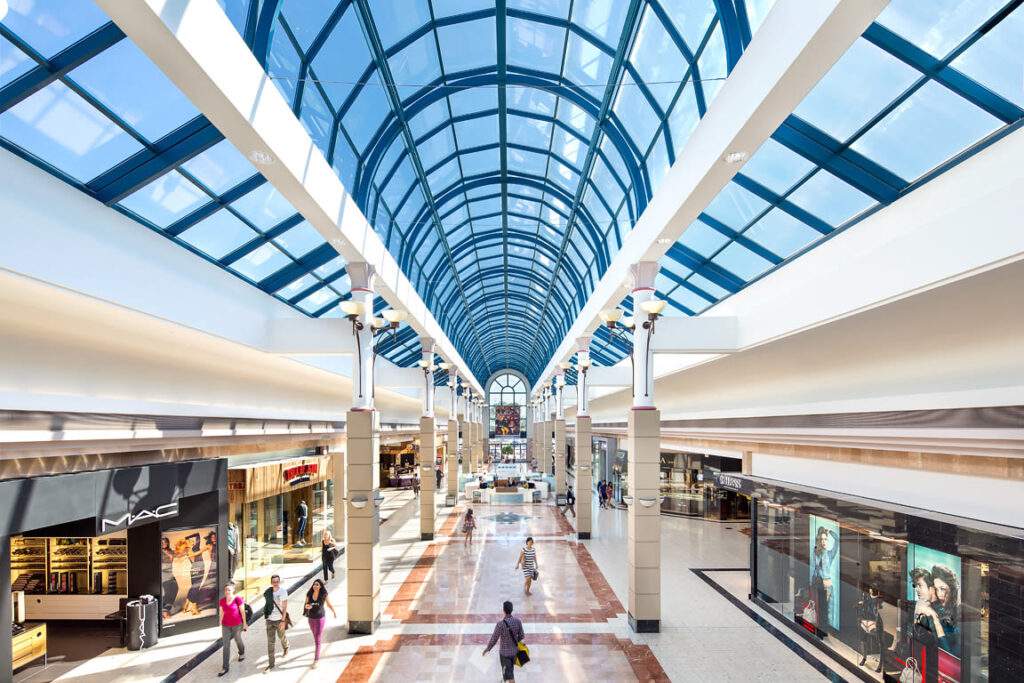 CF Richmond Centre, courtesy of Tourism Richmond
Richmond Shopping Centres
Weather forecast calling for rain? The shopping malls in Richmond, BC have you covered. With everything from bargain finds to luxury goods, you'll find it all under one roof.
Carve out a day for a leisurely shop at CF Pacific Richmond Centre and Lansdowne Centre malls. Find familiar brands like Apple, Sephora and H&M at CF Pacific Richmond Centre, and scope out a mix of big-brands and local boutiques at Lansdowne Centre.

Aberdeen Centre, courtesy of Tourism Richmond
International Finds
Experience Richmond's vibrant Asian culture at Aberdeen Centre, featuring over 160 retailers. Shop for authentic culinary ingredients, fine teas and herbs, fashion accessories, beauty products and more. With nine full-service restaurants, an 800-seat cafeteria and seasonal arts & culture performances, there are plenty of reasons to visit.
Local tip: looking to splash out on quality threads? Stop by Kokko luxury clothing boutique, where your next statement pieces await.
For more Asian specialty items, add Parker Place Mall and Yaohan Centre to your itinerary. Tip: Bring your appetite, as there are many exotic culinary experiences from sushi to dim sum available to choose from. For the full scoop on dining in Richmond, visit our previous blog post.
Still have a little room left in your suitcase? Kill time before your flight at World Duty Free, located inside Vancouver International Airport (YVR). There, you'll save on designer brands like Gucci, Burberry and Calvin Klein, along with beauty products, art and liquor.
Looking for more ways to enhance your visit? Sign up for our e-mail list and follow us on Facebook and Instagram for exclusive offers, concierge tips and more.