Tips for Travelling Well from Vancouver's New Fitness-friendly Airport Hotel
5 self-care hacks to prevent jet lag and feel your best while travelling to and from Richmond, BC
The chaos of travel can often leave us feeling off our game. Here we highlight a few self-care practices to help savvy globetrotters like you combat burnout and reclaim balance while on the road.
1. Fight Jet Lag with Hydrotherapy
Hydrotherapy (also known as contrast water therapy) is an ancient practice in alternative medicine that treats tension in the mind and body using water. Embraced by wellness resorts and destinations like Scandinave Spa in Whistler, BC, hydrotherapy involves intermittent exposure to hot and cold water temperatures. Practicing this method is said to increase blood flow, help the body's natural detoxification process, release endorphins and reduce muscle soreness. To reap the benefits of hydrotherapy in a pinch, take a shower and toggle the water temperature between hot and cold. At the very least, you'll feel more alert for the day ahead.
Have a little extra time to spare? Venture over to Versante Hotel's sixth floor rooftop terrace for a soak in our heated saltwater pool and jacuzzi (your muscles will thank you).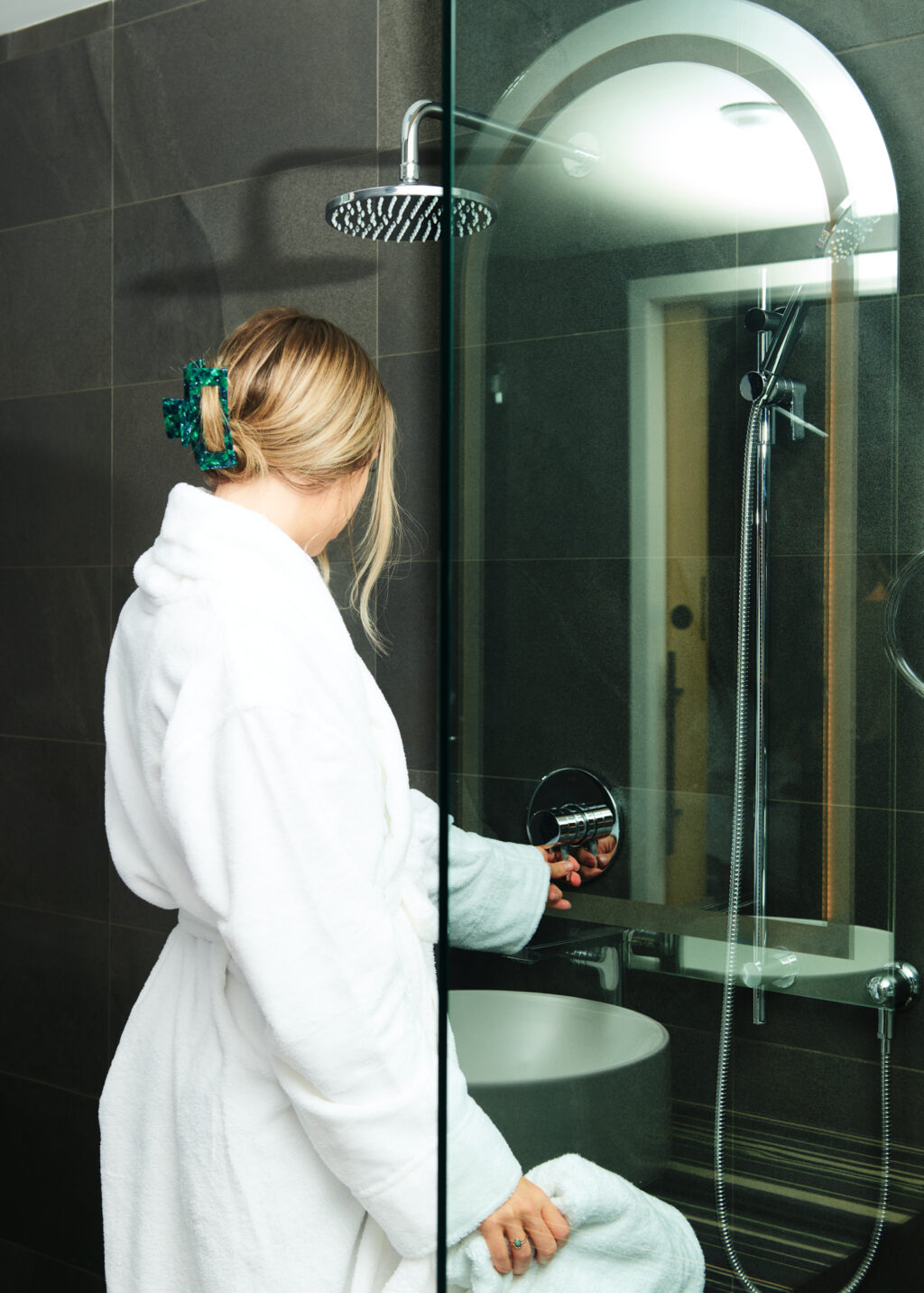 2. Stretch It Out Before and After Your Flight
For those of us who aren't reclining in first class, our muscles are crying out for attention after enduring a long flight with minimal leg room. Once you've arrived at your hotel, give these restorative stretches provided by Just Add Water Yoga Instructor Kristy Wright Schell a try:
Glute bridge: Lie back with your knees bent, feet at hip's width apart, and arms at your sides. Slowly lift and lower your hips off the ground until you feel a subtle stretch in the low back. This stretch brings awareness to the lower back and stretches the hip flexors.
Cat cow: Starting on all fours, alternate between arching and rounding your back and shoulders to bring subtle movement back to the spine while gently opening the chest.
Figure four: Lie back with your knees bent and feet flat. Slowly bring one ankle over the opposite knee, then gently pull on the back of your leg, holding for 20 – 30 seconds before switching sides.
Ready to get a move on? Take it to Versante Hotel's 24-hour fitness studio, where MIRROR™ workout technology, Life Fitness cardio equipment, Peloton bikes and more will help you work up a sweat. Read our previous blog post for more information on fitness centres in Richmond, BC.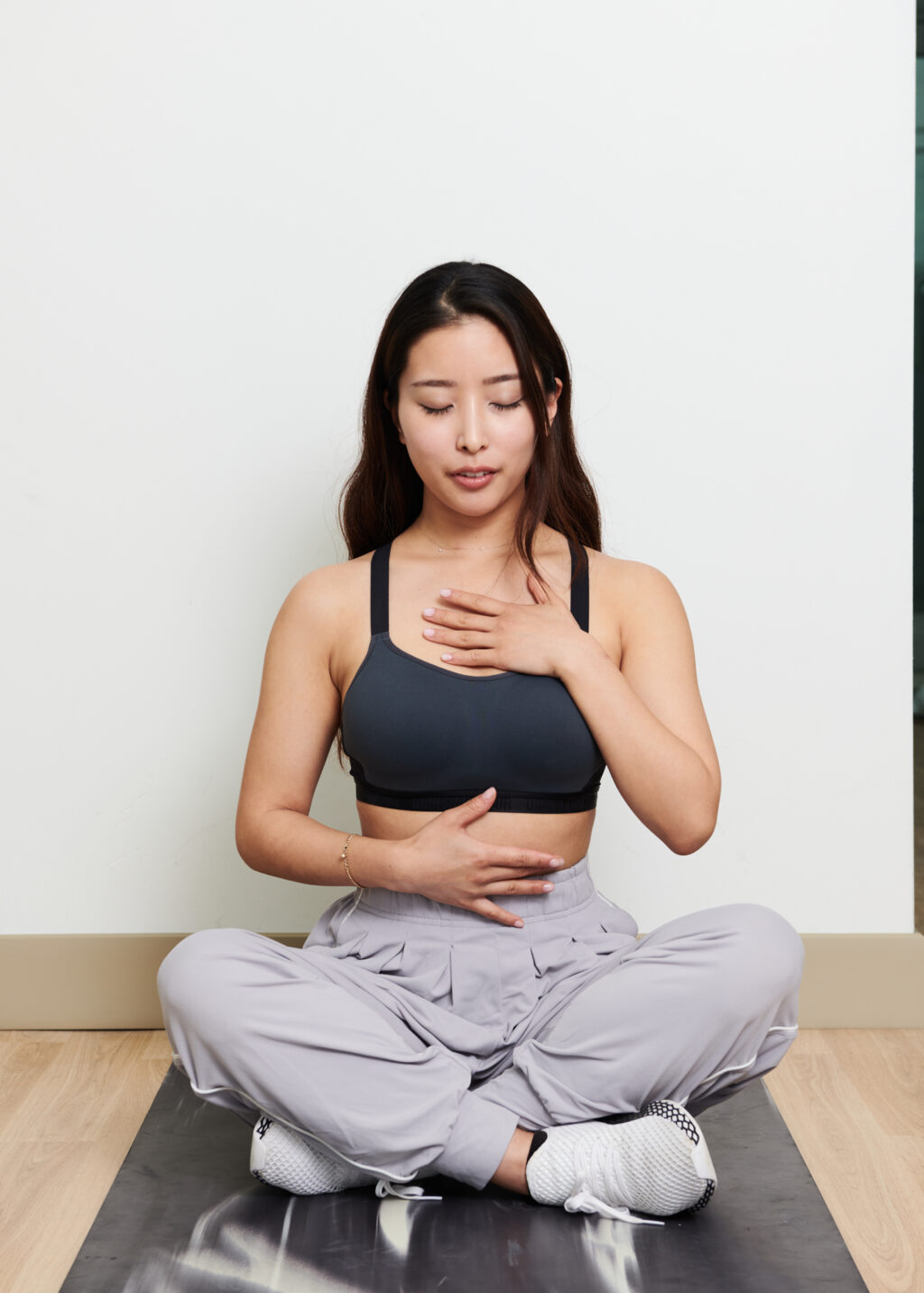 3. Scope Out Anti-Inflammatory Foods
According to Registered Dietitian Dana Hunnes in Condé Nast Traveler's article on What to Eat to Avoid Jet Lag, the fiber and phytonutrients in berries can help beat the bloat we often experience post-flight. To sustain energy levels throughout the day, Hunnes recommends opting for foods rich in healthy fats like nuts and avocados (cue our very own Bruno restaurant's Burrata Avocado Toast). For a longer, deeper sleep, she suggests a bedtime snack of cherries to boost the body's natural sleep hormone melatonin.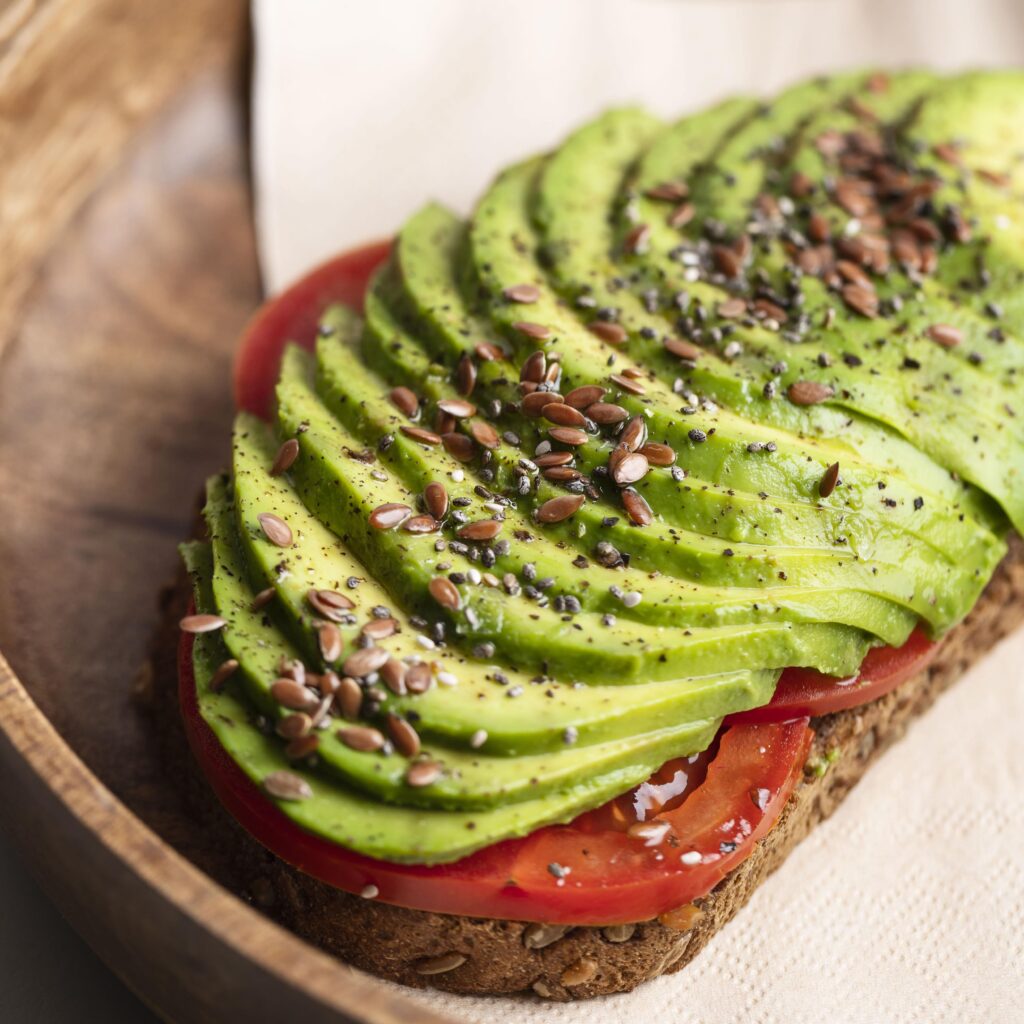 4. Deep-Tissue TLC
Muscles in need of professional intervention? A visit to a massage therapist might be just what the doctor ordered. Book a signature treatment or request an RMT specialist at Vogue Lounge, located right next door to Versante Hotel. For rejuvenation on the fly, visit one of four Absolute Salon & Spa locations at YVR Airport, where walk-in guests are welcome.
Request the Anti-Fatigue Treatment at Absolute Salon & Spa to fight the usual symptoms of jet lag.
5. Take a Long, Luxurious Bath
What better way to practice self care than by showing your body's largest organ some love? Start with a soothing bath in our of our deep soaker tubs, then treat your skin to our complimentary red flower body wash, infused with uplifting organic ingredients like ginger, green tea and chamomile—you'll feel refreshed and squeaky clean in a jiffy.
Subscribe to our e-newsletter and we'll deliver exclusive offers straight to your inbox. Follow us on Facebook, Instagram and Twitter for giveaways, announcements and local travel tips.